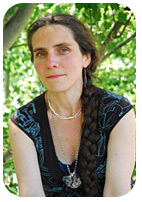 Welcome
Hello, my name is Claire Marie, I am a Chartered Counselling Psychologist and I have been called to work as a Shaman. In my practice, I integrate Psychology and Shamanism.
Shamanism is a form of medicine originating from most ancient human traditions, it understands the human as intrinsic part of Nature and manifesting at four levels :
physical, mental, mythical and energetical
.
The particular form of psychotherapy and counselling I offer is the fruit of a transcultural integration. My purpose and ethos are about:
- Reconciling psychology with its ancient roots of being the 'science of the soul'.
- Offering potential patients and clients a way to finding their balance through re-connecting with Nature.
To find out more about what I have to offer you, check my...

The British Psychological Society
I offer a confidential service and abide by the code of conduct of the British Psychological society
Counselling St Austell in Cornwall, between Liskeard and Truro, my counselling practise is easily accessible by car or train.
For psychotherapy, counselling, shamanic healing, (online, via Skype counselling or face to face, feel free to contact me
click here
to view my
Email Contact Form